I've had the fortune of photographing a handful of Rocky Mountain weddings in the Aspen area of Colorado, but I have to say that Stephanie and Kurt's wedding day was definitely my kind of Aspen. They celebrated with an intimate ceremony surrounded by fall color perfection and an Ashcroft Mountain backdrop, followed by dinner with about 50 of their nearest and dearest at Pine Creek Cookhouse. This is the type of wedding day I could photograph every day of the week: a happy-go-lucky couple in the perfect mountain setting without a care in the world but to marry each other. Even the weather seemed made to order for a fall mountain wedding – the clouds were kind to us the entire day, never dumping snow or rain, and setting the scene for an amazing sunset.
We kicked off the wedding weekend with a barbeque welcome dinner for the close family and friends who traveled from afar, and we wrapped the weekend with a post-wedding jaunt to a few of the bride and groom's favorite bars in Aspen. The best thing about photographing intimate destination weddings is I get to document events surrounding the wedding ceremony, so by the time the actual wedding rolls around, I've had a chance to visit with guests, learn names and faces, and just about everyone involved knows who I am and what I'm up to – so all is comfy in front of my lens. Best-case scenario in my book. From the barbeque, to the ceremony, to the dinner, to the J Bar – I felt like family in this crowd. Stephanie and Kurt even had a place setting for me at their wedding dinner, and a Guinness for me at the end of the night. I got to return the kindness by surprising them with some extra goodies added to their album, which is in route to them as I type this.
Thank you Stephanie and Kurt. It was tough to choose just a few favorite photographs to feature, but here' goes: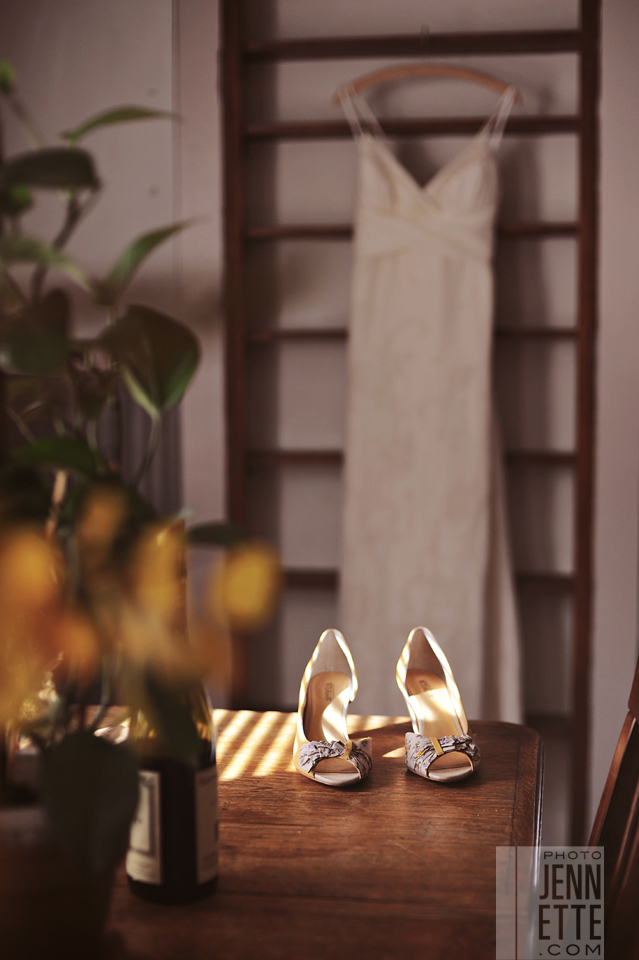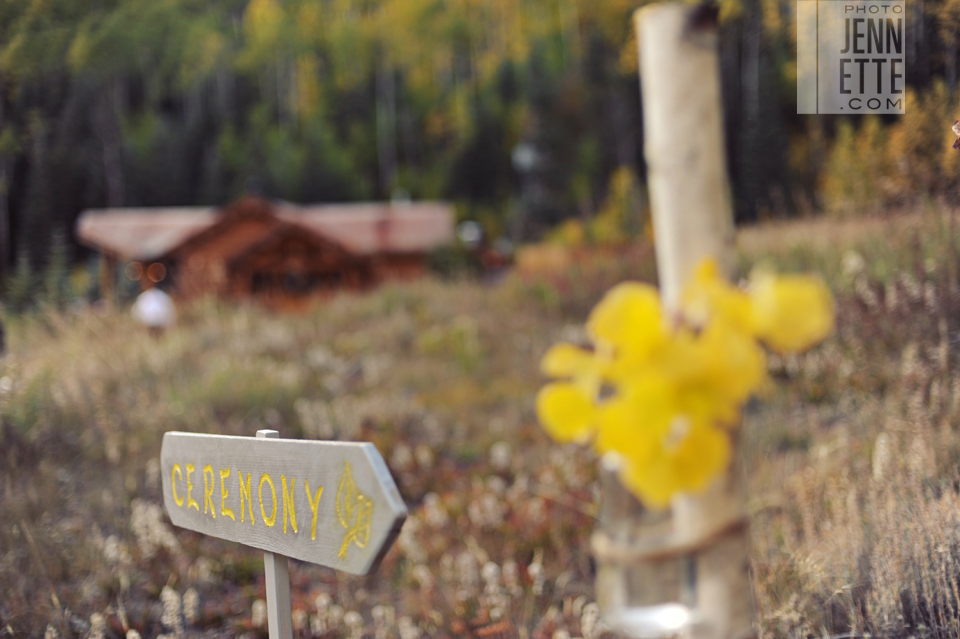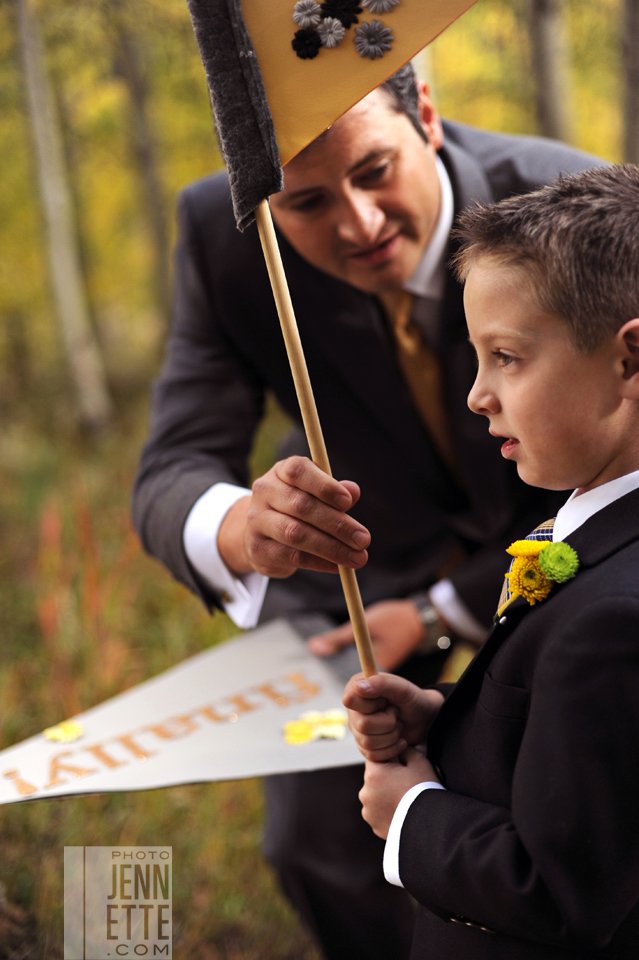 Game faces, just before the ceremony.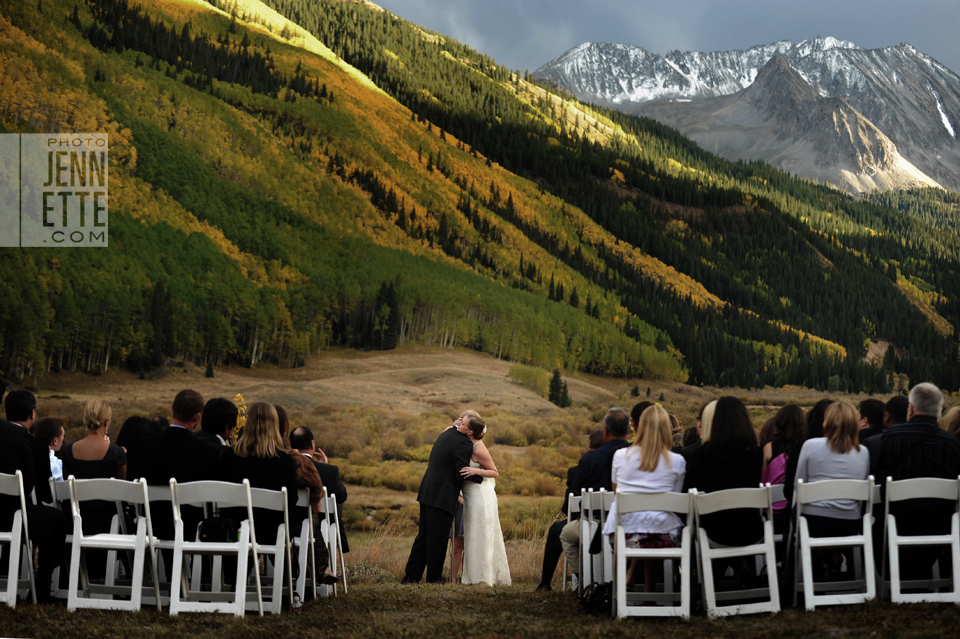 They do.
Just a short walk from the ceremony site to the Pine Creek Cookhouse.
Seriously talented story tellers in this crowd.
Pine Creek Cookhouse wedding photography in Aspen, CO by photojennette.